An image is worth a thousand words!
Find the right image and you will impress!
Use the right image and you will have an impact!
Practice the graphic visualization technique and you will increase the audience's commitment!
Visual Booster gives you a BOOST in impact, clarity and efficiency in communication and presentations.
Visual Booster is for you if:
💥 you are a trainer, manager or specialist!
💥 hold presentations and lead meetings!
💥 you want more freshness and efficiency in the use of visual facilitation tools!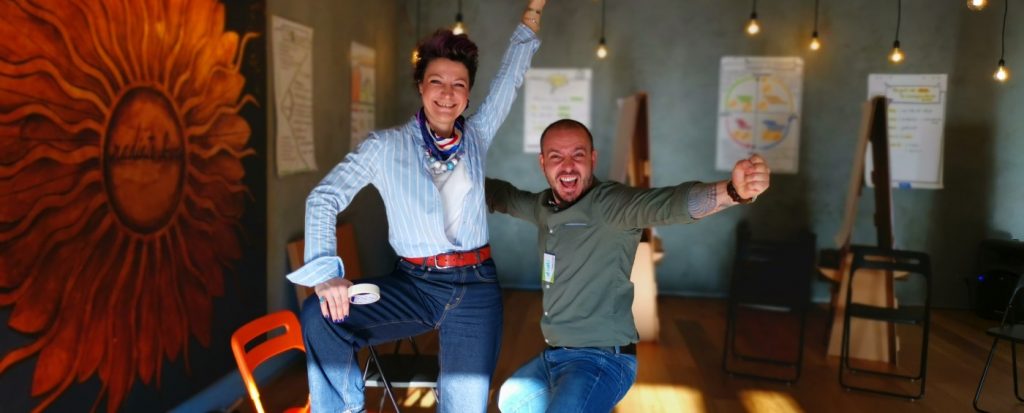 Thus, we, Adriana Boscanici and Mihai Baciu, the creators of Visual Booster, promise you that at the end of the workshop:
💥 you will be able to increase the efficiency of the sessions you lead
💥 you will maximize the impact of business presentations
💥 you will increase the audience engagement
💥 you will be up-to-date with the latest trends in the field globally
Visual Booster online
🔥 two interactive sessions of two hours each, with a work break (09: 00-11: 00 & 15: 00- 17:00)
🔥 feedback for the materials developed during the break
Visual Booster clasroom
🔥 a full workshop day (9:00 - 17:00)
🔥 lunch and coffee break
🔥 Visual Visual Booster materials - Essentials (booklets, markers, visual support)
THE HANDMADE AGENDA FOR THIS TRAINING